despite being a horrible chef, i love reading about food and food stuff. so i will start posting about interesting food and food stuff i find online. here is the first from boing boing:
rice krispie and candy sushi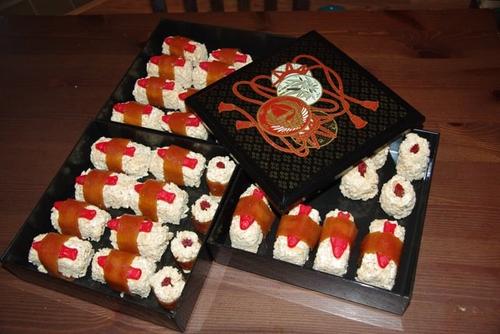 how fun is that?? maybe i can get my brothers to start eating this to trick them into
eating sushi again
...